Jason Ryan
Licensed SC Realtor
Multi-Million Dollar Producer
Accredited Buyer's Representative (ABR)
843.685.4988
I relocated to South Carolina from Indiana 16 years ago and have never looked back. There is something so intriguing to me about the South. The kindness and warmth of the people and their genuine concern for others, the pace of life, and the beauty of the landscape. I have embraced this way of life and I look forward to sharing it with you while assisting you with your real estate needs.
My clients quickly discover that I actively listen the minute I meet them. Learning about a client's lifestyle and real esate goals, while utilizing modern tools and traditional values, helps me identify the easiest pathway of ensuring a successful real estate endeavor. When you choose to work with me and my team, you'll see that I am a dedicated real estate professional, fiercely loyal to my clients, and will go out of my way to ensure that you are happy and get the property and services that you want.
I pride myself on giving excellent service, being ethical at all times, keeping abreast of the changes in the market, and educating my clients on current market trends. I'll be happy to assist you in all aspects of your real estate transactions.
I am here to give you a phenominal real estate experience and welcome you to our wonderful home at the beach.
Emily Ryan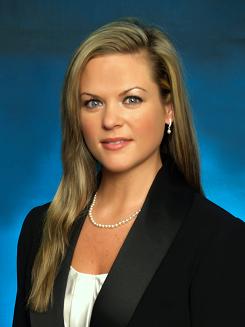 SC Realtor Assistant
843.655.5396
emilyhryan@gmail.com
I am a true South Carolina girl who as a child spent a hundred summer vacations on the Myrtle Beach coast. I graduated from the University of South Carolina and was director of the Partnership for Academic and Career Education (PACE) - an education and business consortium, as well as an adjunct professor at a community college, prior to becoming a realtor.
I partnered with my husband and top producing agent, Jason, when it became necessary for him to grow his team. We love our profession and are passionate about helping others achieve their dreams whether that be home ownership, increasing their investment portfolio, or having their very own place at the beach! We're excited to help you through your search for Myrtle Beach area real estate.
We live and breath real estate! We're constantly looking for ways to improve our clients' satisfaction, make the buying process more efficient, and increase listing exposure for our sellers. In regard to our team, my area of focus is marketing which includes website maintenance, high-profile website exposure (i.e. 1st page of Realtor.com, Zillow, Trulia, etc.), print advertisement, and other marketing activities. We spend thousands of dollars each year to give your home the exposure that you want. I believe that Jason Ryan has an amazing marketing plan and if you are thinking of selling your Myrtle Beach area home, we'd love the opportunity to share our marketing plan with you. You'll have, what I believe, is the most talented realtor in the area working hard to get your listing sold for the most amount of money in the shortest amount of time. Give us a call at (888) 360-SAND to get your home SOLD!